Tourism Industry in Iran and Statistics
Tourism industry in Iran is growing rapidly. More and more Iran traveling guides come up and strongly recommend taking a tour to Iran. The number of curious tourists who travel to Iran is increasing every month. Speaking of the statistics, in 2016 only, more than 5 million tourists visited this island of safety, stability and security in The Middle East. Why?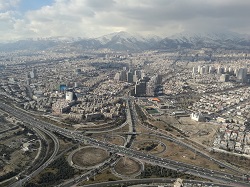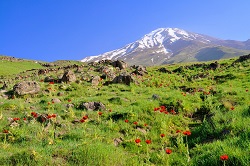 - First of all, Iran's people are so nice and hospitable. They just blow you away.
- Second, there are thousands of stunning tourist attractions in Iran; a great load of cultural highlights and astonishing nature has put Iran on the bucket list of many travelers.
- Third, getting the Iranian tourist visa is very simple these days and encourages even more people to come.
- Fourth, despite being cut off from the international banking system, finding and booking a hotel in Iran is very easy. There are hotels in Tehran, hotels in Kashan, hotels in Isfahan, hotels in Shiraz, hotels in Yazd, etc. You can easily book your accommodation in Iran without making the payment in advance.
- Fifth, despite the infamous Iranian driving culture, transportation is very convenient here; tourists can easily book their Iran airport taxi, Iran train tickets or even Iran bus tickets in advance. As far as intra-city transportation is concerned, the metro in Tehran and also Tehran's BRT Buses work pretty well. Of course, not all the Iranian towns have metro but there is efficient public transportation everywhere.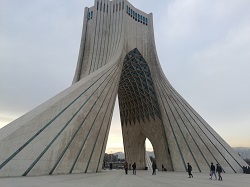 All these said, Iran is still at the beginning of tourism development and travelling here still feels like exploring an untouched country. Especially in the low season you will often find yourself the only foreigner in a Mosque or strolling across a bazaar, wondering where all the other tourists are.
Iran's Tourism and its Dramatically Diverse Natural Attractions
Come to Iran and you will be surprised by the variety of the nature this country has to offer! The impressive northern Alborz Mountains don't need to hide behind Swiss or Austrian Alps. They can be visited by car and offer hiking or skiing at the great ski resorts in Iran. Or maybe the deserts in Kashan or Isfahan with their sand dunes and salt lakes are more to your liking? Then take a desert tour in Iran and visit Maranjab Desert. For a beach vacation head down south to the islands of Qeshm or Kish, where some say the coastline reminds you of Australia. If this is not enough come and explore the forests of the northern provinces like Gilan Province. But rich nature is not the only factor behind the growth of tourism in Iran.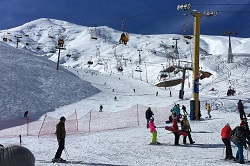 Ancient Persia's Cultural Heritage and Tourism in Iran
Another factor that is boosting the tourism in Iran is its awe-inspiring rich cultural heritage. The culture of Iran and the former Persian Empire is one of the oldest in the world. Aside from the fascinating museums in Iran, there are 19 UNCESCO world heritage sites. Take selfies at the ancient city of Persepolis in Shiraz; see the Iranian masterpieces of architecture like the beautiful Shah Mosque at Naghsh-e Jahan Square in Isfahan; visit Yazd in Iran, the former center of Zoroastrianism; take a trip to the 2000-year-old ancient desert city of Bam in Kerman, and so much more.
2/22/2017 4:16:32 PM