Iran Travel Guide
Iran's tourism is getting better and better every day and it's barely surprising because Iran is such an amazing country. Iran is amazing not just because it offers a great number of jaw-dropping historic and natural sights such as Persepolis and Badab-e Surt; but it also offers the warmest and friendliest people of the world. The millions of foreign tourists who travel to Iran regard the super hospitable Iranians as the top tourist attraction in Iran. Furthermore, Iran is one of the cheapest tourist destinations in the world. Iran hotels and Iran tour packages are really cheap and a typical European with an average income can easily afford a trip to Iran with the salary of a single month. The cost of accommodation at Tehran hostels for example ranges between 10 to 15 Euros per night including breakfast and internet. As for Iran's transportation services such as Iran buses, they're also very cheap. Here at Seven Hostels in Iran we are trying our best to make your Iran trip as convenient as possible by getting together the most useful Iran travel guide. The information offered on below pages is about things you should know before travelling to Iran. So, we ask all the incoming tourists to take the time and go through the following links one by one.
................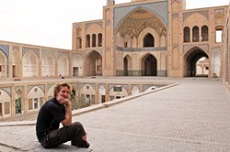 Worried about travelling to Iran and you think this country is not safe? Read the above article and you'll know the truth.
................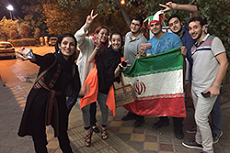 Read all about the super friendly and hospitable Iranian people and forget about the bitter propaganda your hear on the mainstream media.
................
Read all about Iran currency and learn about the exchange rate as well as the difference between Iranian Rial and Toman.
................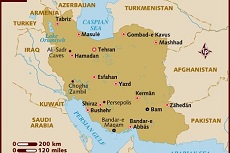 Read about cities and towns in Iran and plan your trip to Iran as best as possible.
................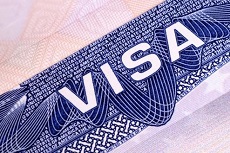 Getting the visa on arrival in Iran is a very simple experience; read about the requirements, fees, and more.
................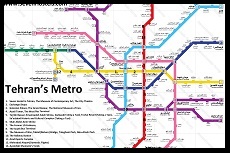 Tehran Metro is the most popular means of public transportation in Iran's capital and you can click above and download its map.
................
Tehran BRT Buses are in some ways more preferable than Tehran Metro and help you reach some neighborhoods where there is no metro station.
................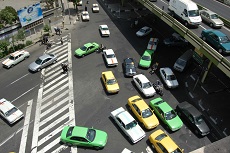 The word crazy is the best word that can describe driving in Iran, but surprisingly you don't see any pedestrian getting hit by the cars!
................
There are many ATMs in Iran that are connected only to the Iranian banking system and It is NOT possible to get cash from them through your Visa or Master Cards.
................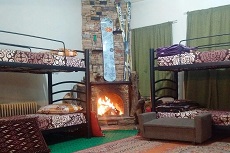 Backpacking around the world has become a popular trend, and usually backpackers stay at hostels. But, what is a hostel?
................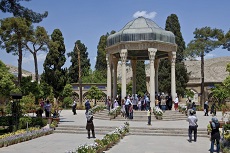 The tourism industry in Iran is growing very rapidly and the country's super nice people and amazing nature are not the only factors behind this growth.
7/27/2018 7:52:10 AM